About

Us
Joy Southworth
CSCS, CPT, Prenatal/Postnatal Exercise Specialist, SurfSET Fitness, TRX Suspension Training, and Balanced Body Barre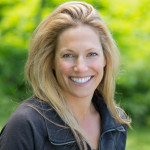 Born in Gilford, NH, I graduated from the University of Connecticut in 2005. After playing D-I field hockey for four years, I had an eager passion for health and fitness, and so I went on to study Strength and Conditioning at Florida International University. While in Miami, I became a certified strength and conditioning specialist and certified personal trainer, as well as a certified spinning instructor. I worked for a personal training company where we trained our clients right on the sands of South Beach. Since then, I have attained my certifications in, SurfSET Fitness, TRX Suspension Training, and Balanced Body Barre.
But I couldn't forget my roots back home, or my soon-to-be husband. So I brought my love of fitness back to NH. In 2006 I started Body Design by joy, LLC training clients out of their homes. Then in the summer of 2008, I opened the Body Design studio.
In the late fall, my husband and I were blessed with the birth of our beautiful daughter, Grace. Being a new mom is the best thing that has ever happened to me, and it has brought my fitness to a whole new level. I love to workout with my 28 month old! I've even designed a workout plan to help new moms get back in to shape while bonding with their new little bundle of joy. And now I'm enjoying the fit pregnancy of my second child! My strong interest in prenatal and postpartum training inspired me to work towards certification. I am now a prenatal/postpartum yogafit certified specialist, and AFPA Pre/Post Natal Exercise Specialist. And I couldn't help but share the amazing feeling that comes with working out during pregnancy, so I've created a prenatal DVD series, Body by Trimester, released in January 2012.
Body Design is based on the belief that my clients' needs are of the utmost importance and I am committed to meeting those needs.
I would love the opportunity to tailor a training program for you based on your specific needs and goals.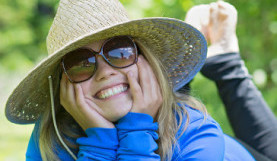 Aimee Breton
Born in Gilford, NH, Aimee has spent her life growing up in the Lakes Region. Active in sports throughout her school years, her passion for fitness didn't truly begin until she met Joy. Aimee began working for Joy back in 2011, and since has developed an enthusiasm for a healthy and active lifestyle. Learning and growing under Joy, Aimee pursued her Spin and SurfSET certifications in 2014, and now teaches fun and upbeat classes, putting her own flare and energy for life into her class.
You can catch her riding around town with a permanent grin on with her yellow lab, Marco in the passenger seat.

MBE, Office Mgr., Spin & SurfSET Instructor
[/member]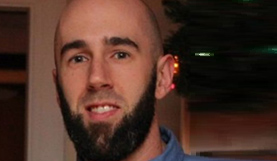 Kale Poland
Kale is a world-ranked Multi-day Ultra Distance Triathlete, and one of just a couple Americans to complete every exponent of Ultra Triathlon, including Single, Double, Triple, Quintuple, and Deca Iron.  In November of 2012, he became the 9th and youngest American to finish the Decatriathlon, a 24 mile swim, 1120 mile bike, and 262 mile run, in less than 12 days.  Less than 5 athletes in the world have ever done this under the age of 30.
A native of Maine, Kale grew up in a small town full of trails, river, and ponds.  His love for the outdoors came at an early age.
Kale works as a bike tech at a small bike shop in Laconia. He enjoys coaching friends, writing for numerous blogs, hiking, and directing an incredibly difficult race in Northern Maine called the Aroostook Dirty 30.  He has been teaching Spinning since 2011.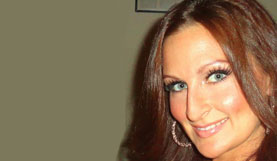 Carissa Lampedecchio
Carissa graduated from the Ethetics Institute in Concord, NH in 2006. She has been a busy esthetician since then working  in Laconia, Portsmouth, and the Boston area. She has been certified in eyelash extensions since 2008. Besides specializing in eyelash extensions she also does body waxing, pedicures and eyelash/eyebrow tinting. She is a professional makeup artist as well as specializing in bridal makeup.
Come see Carissa for any of your beauty needs!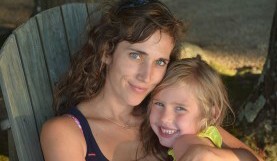 Kate Criscone
Kate is an artist, photographer and teacher, a real food loving, outdoor adventure seeking, natural mama to two wild and whimsical little girls. She has an abundance of gratitude for yoga and loves being able to share her passion with her students. With each class her intention is to create a nurturing and safe environment and help students to cultivate a deeper connection to body, heart and inspiration both "on' the mat and "off".
Kate first discovered yoga while she was in college in Portland, Oregon. She truly credits yoga for helping her work through stored trauma and heal completely after a severe back injury in 1999. While in Portland, Kate apprenticed with Dr. Laura Washington, Yoga Instructor and Naturopathic Physician with The Art of Health, Inc. Kate has attended many workshops and trainings in yoga including, Anatomy with international teacher Ellen Heed. She also spent a year studying with Herbalist, Cascade Anderson Geller while she studied Chen T'ai Chi with Sifu Gregory Fong.
A native to New Hampshire, Kate eventually returned home to continue her training and raise a family. She completed her 200 hour Yoga Teacher Training with Abhyasa Yoga Institute and remains a student of Christina Alexa's while she completes her 500 hour YTT in 2015. Kate weaves all a multitude of modalities into her own practice. She designed an all levels flow class that layers a strong emphasis on alignment with breath and core awareness. Her love of anatomy also influences her teaching style. Kate is certified in Reiki II and integrates hand on assists during her classes. Her curiosity and interest motivates Kate to continue learning and sharing. She recently completed a Thai Yoga Massage training with Karen Kenney.
Kate is also well known for her passion and commitment to teaching art. Her Yoga Paint workshops encourage you to let go of the critic and tap into your authentic creativity and have proven very popular for artists of all levels.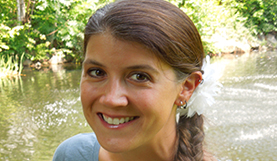 Melissa Jurta-Genakos
Melissa Jurta-Genakos enjoys sharing her love of life with children through music and movement. She graduated from Plymouth State College with a degree in Early Childhood Education. Melissa values fitness and nutrition and has been a strong advocate supporting children's health and using physical fitness as a platform to address all areas of development and learning. She is a certified Child Light yoga instructor and joined the Body Design team in June 2014. Melissa lives in Gilford and her greatest happiness is spending time in the sun with her two children. She embraces an active lifestyle and fun outdoor adventures with family and friends.
"Life is sweet…smile and be happy!"
Child Light Yoga, SurfSET Instructor & Mother of 2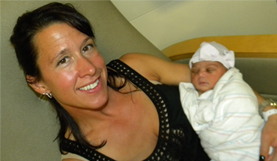 Dr. Bethany Bilodeau
Bethany found her way into the fitness studio when rehabbing an injury sustained from rowing on her college crew team. She fell in love with the high energy, music, and camaraderie that Group Fitness offered. She obtained her primary certification 20+ years ago and focused on Kickboxing, she taught for the University of New Hampshire and University of Guam. She followed that up with a certification in Body Pump and obtained her personal training certification where she applied her knowledge of strengthening and elongation to aid her clients in carving their physiques and integrated injury prevention exercises. Bethany then added Spinning to her repertoire of offerings, and most recently has become certified in Barre.
Bethany relocated to Maine with her family and took a position as a General Manager of a fitness facility that focused on Group Fitness and Personal Training. She completed her Master's in Business Administration. Two years later Bethany was presented with an opportunity to move back to New Hampshire where she secured her Zumba license. Bethany began increasing her knowledge in mixed martial arts and pilates. She became certified in Body Combat.
Currently, Bethany is the CEO of C.O.R.E. Vocational Services, an organization that provides vocational and independent living skills training to students. She holds a Doctorate in Leadership with a focus on Organizational Behavior. She has 3 children, ages 9 months to 11 years. She and her husband raise English Bulldogs and her hobby is Group Fitness. You can find her instructing Barre, Cardio Dance, Spinning, MMA, Mat Pilates, or Elongation.
Barre, Pilates, Spinning, MMA & Cardio Dance Instructor; and Mother of 3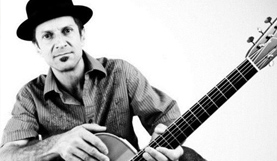 Mike Morris
Mike was a full-time singer-songwriter when he took his first Bikram Yoga class in August of 2008. "I had done
an on-air interview at a local radio station, and left the station with a 30-day certification to Bikram Yoga Portsmouh. It took me about three months to use it, and I walked into that first class wearing those baggy mountain bike shorts with all the pockets and pads on them. Those shorts weighed about twenty pounds after that class. I was hooked from the start, but it still took me a few months to get a proper pair of shorts."
"I had been living with significant pain in my lower back, neck, and shoulders. Having attributed it to getting older, and the end result of years lugging gear, I was surprised to find that Bikram Yoga was healing my body. It takes patience and a commitment to practice consistently, but it works."
After about a year of regular practice, Mike was leaving the studio in Concord when he heard the words: 'You
should go to training.' "I thought I was too old, not strong enough… but I really wanted to do it. I was just
afraid to try something new."
Mike completed his training on December 6, 2009, and taught his first class the next day. "Bikram Yoga is like a series of hard-fought miracles: accepting yourself, healing yourself, and ultimately, opening yourself up to the world around you. One day at a time, one posture at a time, one breath at a time."
Bikram Instructor & Father of 2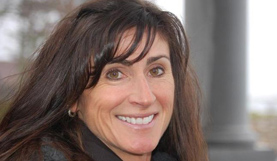 Lily is a certified Spin and SurfSET Instructor. She is also a Volunteer Director for Timberman and course coordinator for World Triathalon Corporation. Lily has been married for 23 years. She has 3 children: Caitlyn, Chris, and Jack. Lily brings her teaching experience to Joy's as a triathlete and an avid runner. She has completed the Smuttynose, Marine Corp, and Boston Marathons. Lily joined Joy to share her energy on living a healthy lifestyle.
Spin/SurfSET Instructor & Mother of 3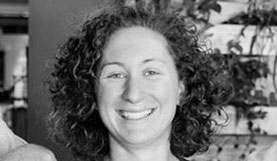 Chellsey Latham

Chellsey grew up in her grandmother's health food store in southern NH and learned about natural modalities
through being completely surrounded in everyday life. Her mother is a certified Herbalist and had her children
at home and raised them naturally without vaccinations or common conventional medicine. Chellsey has always
been very active, from riding horses to dance and her love of the outdoors. She holds certifications in a
variety of group fitness formats and brings passionate energy to her classes. Chellsey is a Master Herbalist
and holds her Doctorate degree in Naturopathy. She focuses on nutrition and healing the body as a whole entity
to achieve a synergistic balance. Her focus areas: Adrenal fatigue/stress, body inflammation, hormone
imbalance, and Weight loss through balanced nourishment.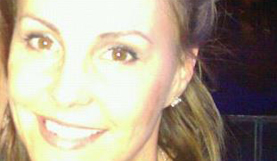 Jodi Taylor
Jodi is a Licensed Aesthetician and Make-Up Artist. She graduated from Elizabeth Grady School of Esthetics in 2000. She owned her own skincare practice for nine years before working for a facial plastic surgeon in 2011.
Jodi received her training in clinical skincare from Metroplex Hospital in Killeen, Texas. She advanced her make-up training with world renowned, David Nicholas in Boston, Massachusetts.
Jodi is a member of Aesthetics International Association.

Licensed Aesthetician and Make-Up Artist
Kathleen Arenstam
I strive to provide the best possible massage experience, one that is both relaxing and effective. Clients appreciate my peaceful calming presence, my ability to listen and hear their concerns. With that in mind, each session is tailored to your needs, using a combination of the techniques above. I bring knowledge and experience working with many different issues. I have worked with people of all ages and many different types of pain, from headaches, to plantar fasciitis and everything in between. I have experience working with athletes of all abilities. I have also worked, with great success with clients who are suffering from grief or emotional pain. My goal is to relax you first so you can let all tension release from the body. This will allow us to work at a deep level with less pain and discomfort.
One doesn't need to wait until they are in pain to get a therapeutic massage. There is tremendous value in checking in with body, becoming aware of where you are holding and how you feel once that tension has been released. My favorite is working with clients who are proactive in health. I believe that massage is vital to everyone's physical and emotional wellness.
I stand by my work with a 100% guarantee.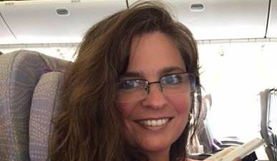 Christina Alexa
Christina Alexa is certified at the 250 hour level in Amrit Yoga and at the 500 hour level within the disciplines of Integrated Yoga Levels I and II, Resonance Yoga and Movement. Christina also holds certification in a 5 year intensive Resonance Healing Therapy program, an immersion in healing and energy medicine, has studied Anatomy and Cranio Sacral work with International Teacher Ellen Heed and attended a 200 hour Vinyasa Yoga Teacher Training with Rolf Gates. She has been influenced by many, many notable teachers as well as countless students through the years.
In 1998 Christina opened The Yoga studio of Manchester, the first in a long line of studios through the years, including The Practice Room Center for Yoga and Healing, Sacred Waters Yoga at Mill Falls and Santosha Yoga and Wellness in Moultonborough. She is a co-founder of the annual Live in Love Retreat, a profound journey into Connection, Listening, Remembrance, Transformation and empowered Manifestation. After only three years the Live in Love Retreat is blooming into ever-expanding outreach to additional locations throughout the up-coming year.
Having recently extinguished the torch of studio ownership Christina now lives outside the box and in the broader container of world community. She looks toward connecting with your heart through her writing, sweat lodges and fire ceremonies, classes, workshops and retreats. She also enjoys connecting with herself through balanced time with her family, gardening, writing, travel and many thrilling adventures.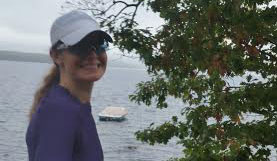 Amy Yeakel
Amy enjoys doing! Whether it is hiking, running, snowshoeing, paddling or just walking the dog Amy wants to be outside. This active lifestyle is part of her life-long commitment to health and wellness. She has a bachelors and masters degree in biology with concentrations in both ecology and exercise and sport science. She currently coordinates extended learning programs at a local high school and also adjuncts at Lakes Region Community College. Amy has worked in various aspects of education including nonprofits, schools and college level programs. Amy's personal pledge to healthy eating and exercise has translated to a desire to share that interest with others through teaching Spin. She has a solid knowledge of nutrition, anatomy and wellness and she brings this expertise to her Spin classes.

Spin Instructor and Mother
[/member]